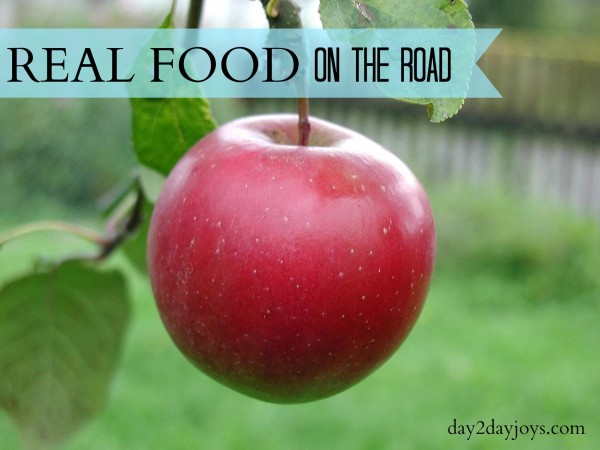 Now that I'm back from our big trip and have mostly caught up on sleep and laundry, I'm starting to reflect a bit on our adventures. Am I glad we did it? Absolutely.
Were there bumps along the way? Absolutely.
But adventures in traveling with kids is a story for another day. Today, I'm over at Day2Day Joys sharing about attempting to feed your family real food on the road.
Having spent a week in a beach house last year, I had learned a little about how to feed my fam decent stuff away from home. This year's trip was way more challenging:
I had a kitchen to do some meal prep in, but not until almost a week into the trip. A few days were spent entirely on the road in rural Canada with few convenience meal prospects (the words "can we at least find a Taco Bell?" actually escaped my mouth).
Other days were spent in cities eating out for every meal, the cost of which I was trying to offset with homemade stuff where I could.
The bottom line? Pack strategically and (outside of food allergies) lower your standards. And enjoy the ride.
For some simple tips for health-and-budget-friendly eating on the road , join me over at Day2Day Joys! 🙂